Ultra Low Density Light Weight Foamed Concretes
Ultra Low Density Light Weight Foamed Concretes
Propump Engineering provide a wide range of different mix designs. Our unique system allows us to produce foam concrete on-site and in-situ using ready mix materials at densities as low as 300kg/m3.
Our protein derived foaming agent can produce stable foam concretes in controlled environments lower than 250kg/m3.
Some 28,000 m3 of 450kg/m3 highly air entrained cellular concrete (foamed concrete) provided at Gerrards Cross. Foamed Concrete specified to reduce the loading after traditional infill material caused the tunnel to collapse onto the railway.
Propump Engineering frequently produce ultra-light foam concretes on site with a wet density less than 500kg/m3. Ultra light-weight and even light weight foamed concretes are produced by injecting up to 85% by volume high expansion foam, into a high cement content grout mix. For this reason, Propump have designed in-line foam injection pumps that will process neat grout material, whilst simultaneously injecting the correct volume of foam in-line. These in-line foam concrete pumps can produce up-to 25m3 of foam concrete from a single on-site 6m3 delivery of grout from a ready mix supplier.
Applications
Roads and Sub Bases
Large voids
Mine shafts
Complex formworks
Tunnels
TBM Launch Medium
Floor Slabs
Subway Decommissioning
Tank filling
Properties
Insulation values as low as 0.15W/MK
Easily re-excavate-able material
Up to 5 X fewer onsite deliveries
Up 5 X less loading (than a traditional concrete)
Higher early strength gain
Strength and density
Propump have the experience, knowledge and ability to design and tailor a wide range of mixes to your requirements. New mixes can be designed, trialled and tested for use if so required. With over 10 individual mix profiles and 12,000 individual onsite results, our knowledge of foamed concretes is unrivalled.
| Typical Strength Range | Typical Density Range |
| --- | --- |
| 0.5N/mm2 – 1N/mm2 | <500 kg/m3 |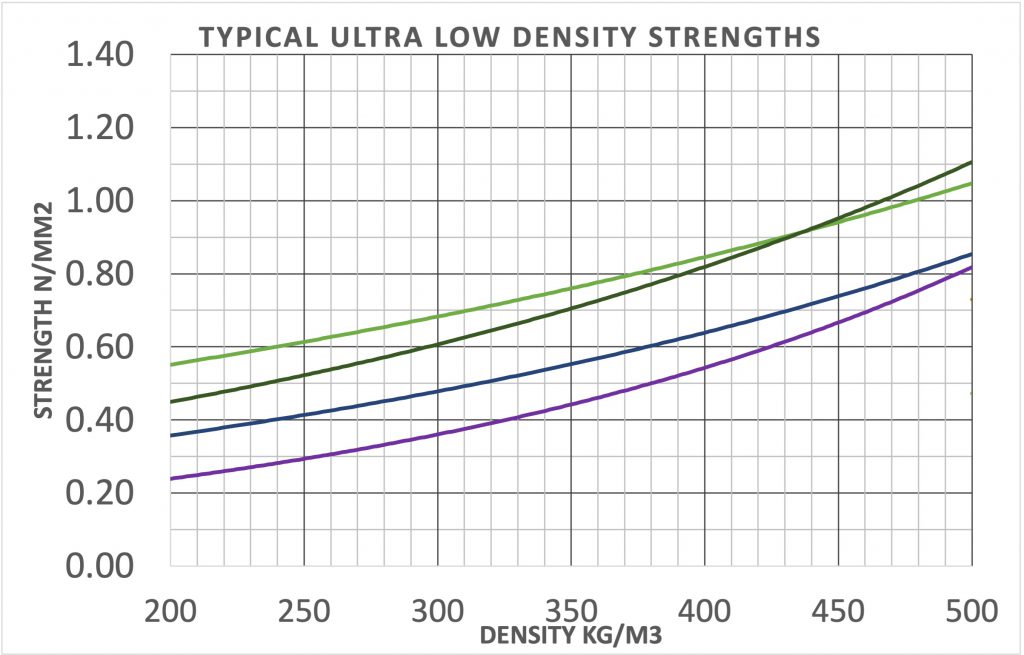 More information
Propump Consultancy Services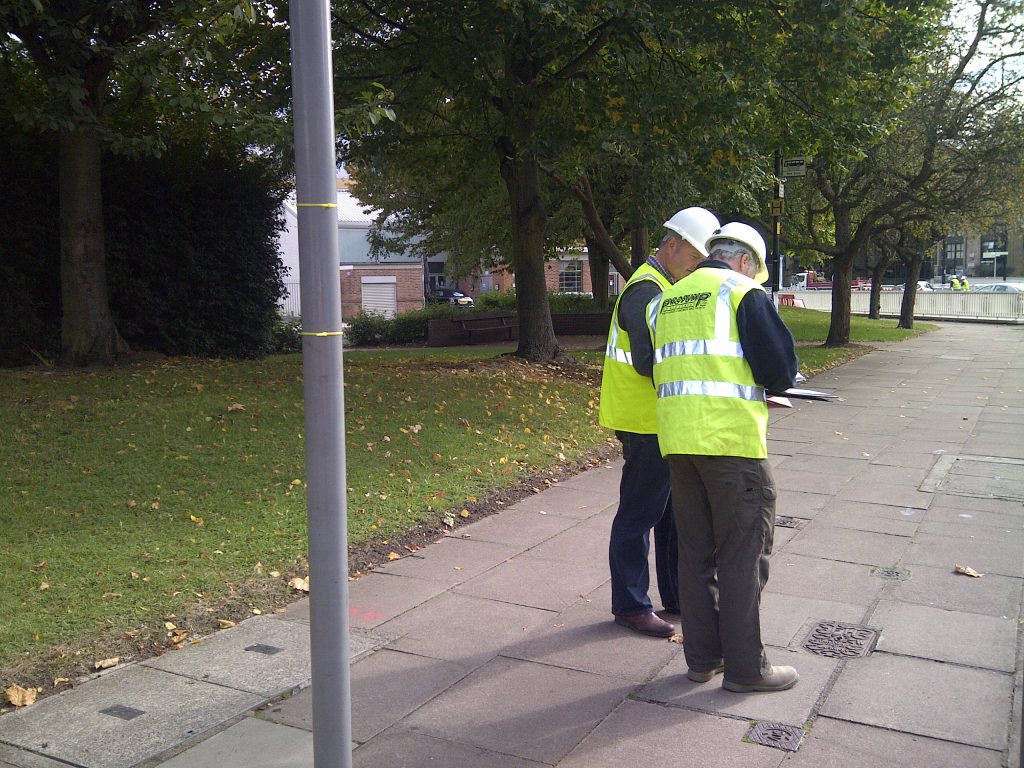 Propump news & articles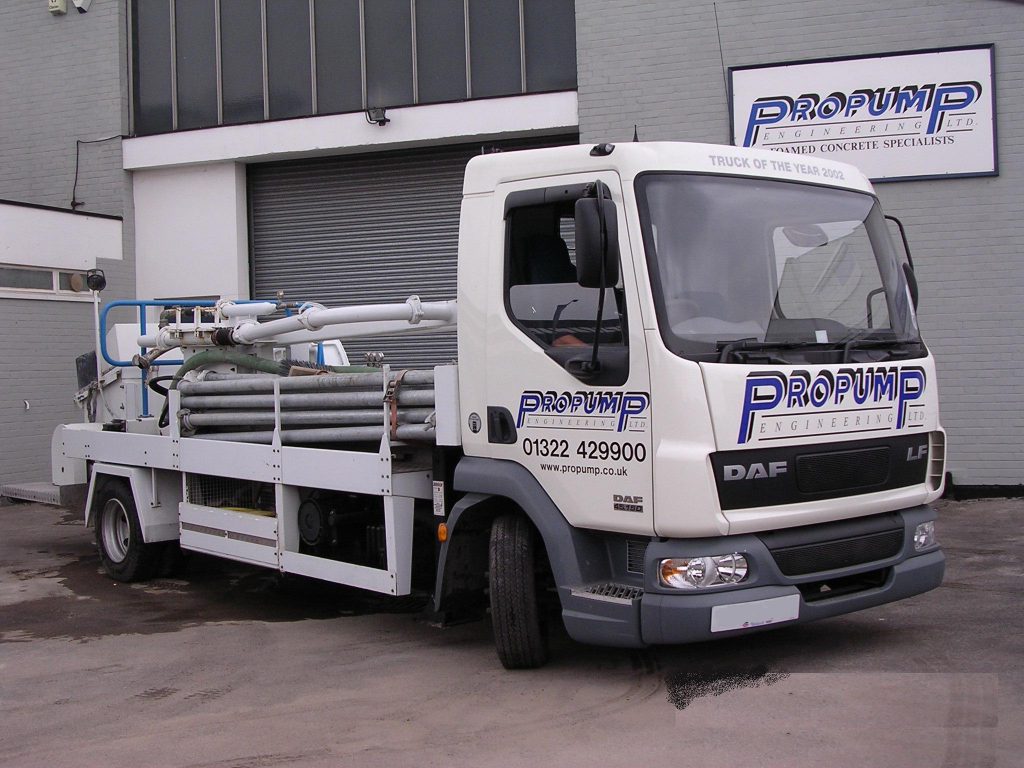 Why choose foamed concrete?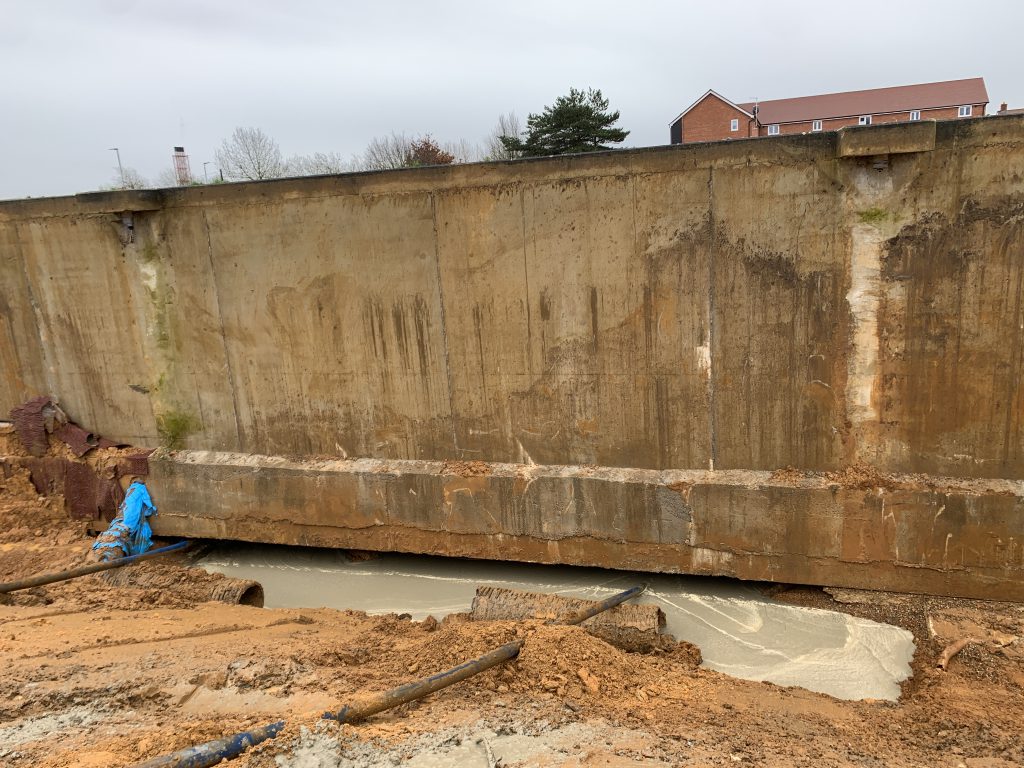 Projects by Propump