Foamed Concrete Technical Datasheet
Foamed Concrete Technical Datasheet
Propump Engineering are the UK's foremost manufacturer of foamed concrete. We are experts in the manufacturing, design, and on-site delivery of lightweight-foamed concrete materials.
Our pump systems regularly manufacture over 300 cubic metres of lightweight foamed concrete in a single daily shift.
Propump Engineering are The Foamed Concrete Specialists, specifically the design, supply and, pumped placement of lightweight foam concrete for permanent void infill, pipes and culverts, abandonment, or temporary structures.
Applications
Void Filling
Sink holes
Dean Holes
Complex cavities
Utility encapsulation
Temporary works
Subways
Abutments
Annulus
Complex formworks
Culverts
Sewers
Tunnels
Mines
Shafts
Bridge Decks
Piling platforms
TBM launch Medium
Vaults
Basements
Tank filling
Pipe abandonment
Gas Mains
Trenches
Bridge strengthening
TBM encapsulation
Headings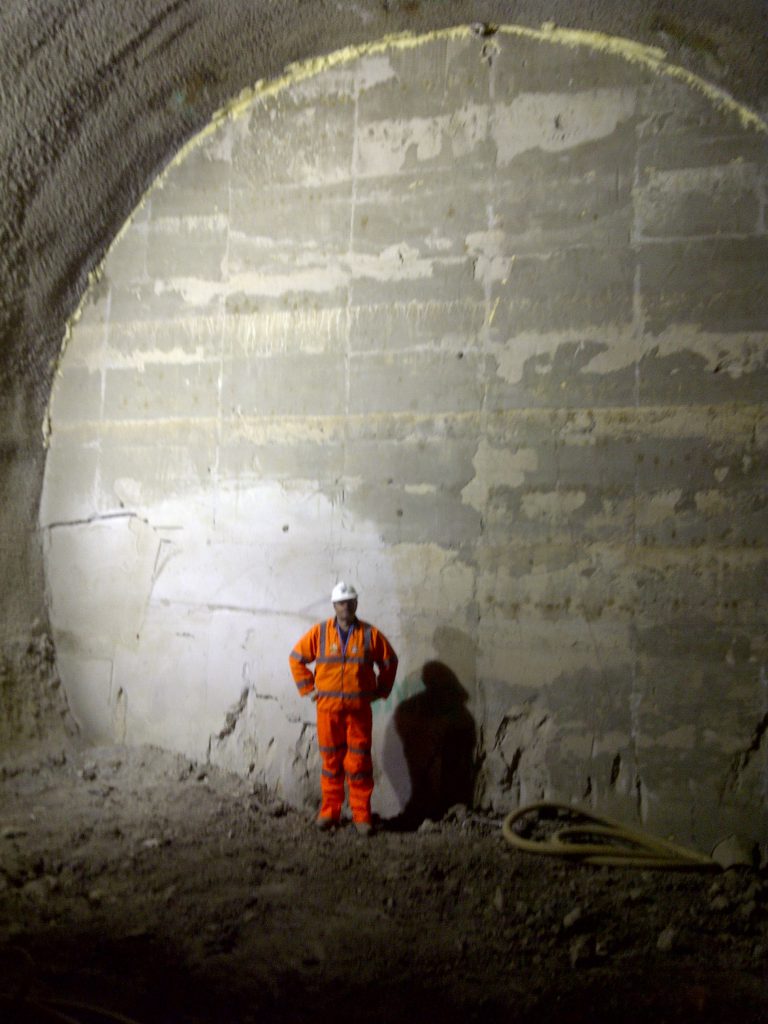 Characteristics
Foamed concrete is usually a pumpable, free flowing material, it requires no compacting and can be poured in layers of up to 1 metre in depth. Propump place foamed concretes that will search and encapsulate with ease. Foamed Concretes are, to an extent, self-levelling and will freely flow upwards of 30 metres. The characteristics of each different mix design can be modified to suit the application.
Benefits
Pumpable
Reduced labour / manpower to place
light weight
self consolidating
no vibration required
insulating
easily machinable / re-excavatable
Strength and density
Unrivalled range of mixes to achieve designed strengths and plastic densities. Propump have a large stable of tried and tested mix designs across densities. At propump we pride ourselves in quality and service. New mixes can be designed, trialled and tested for use if so required.
| Typical Strength Range | Typical Density Range |
| --- | --- |
| 1N/mm2 – 10N/mm2 | 300 kg/m3 – 1800 kg/m3 |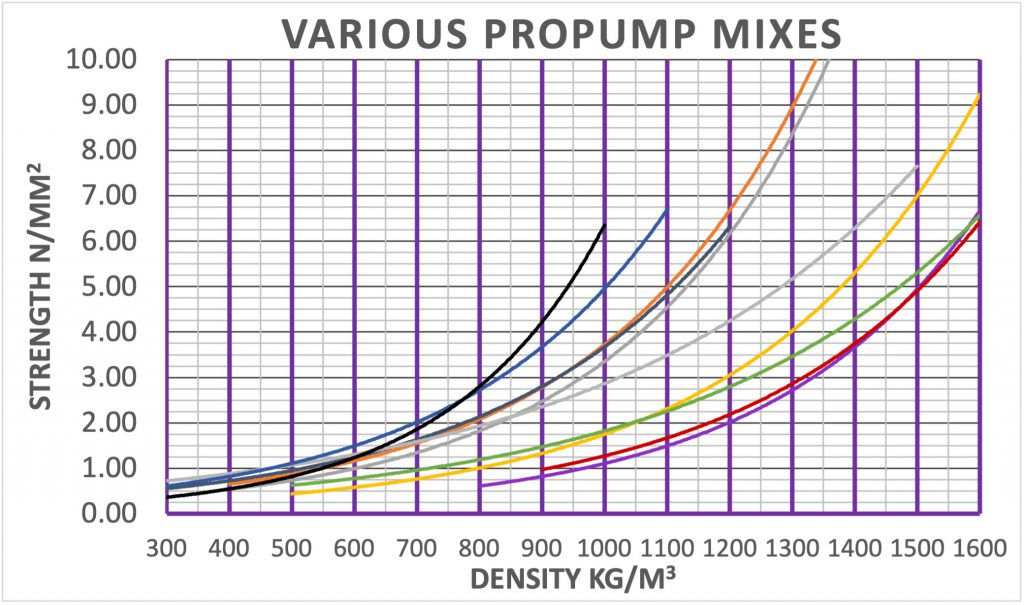 More information
Propump Consultancy Services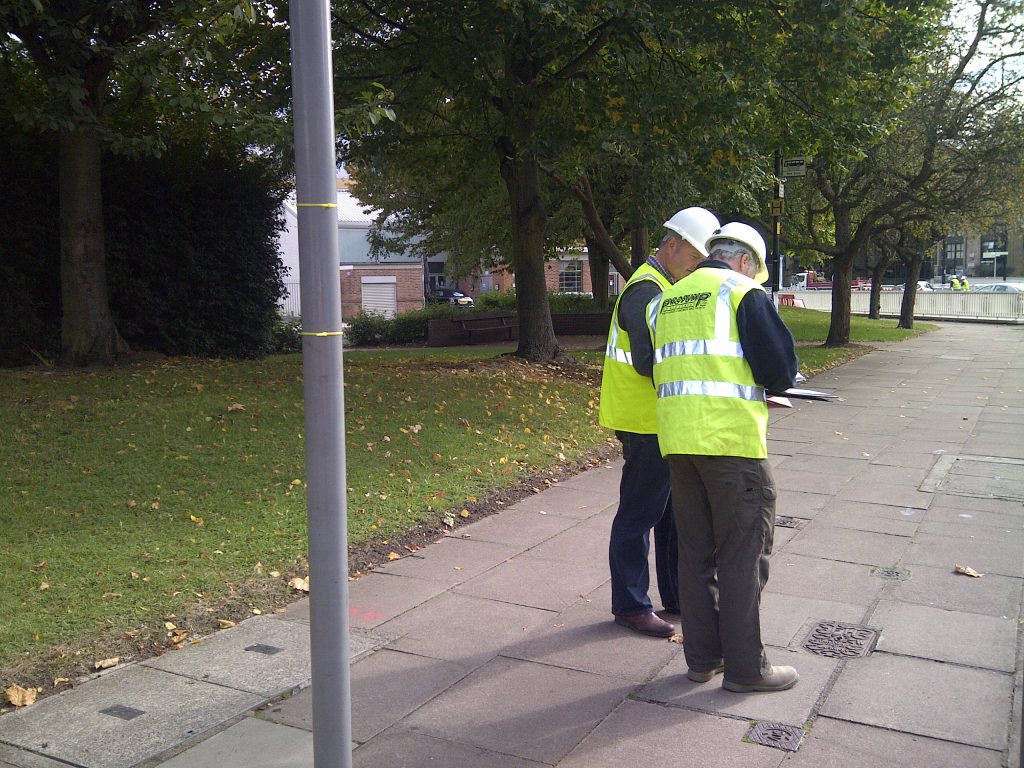 Propump news & articles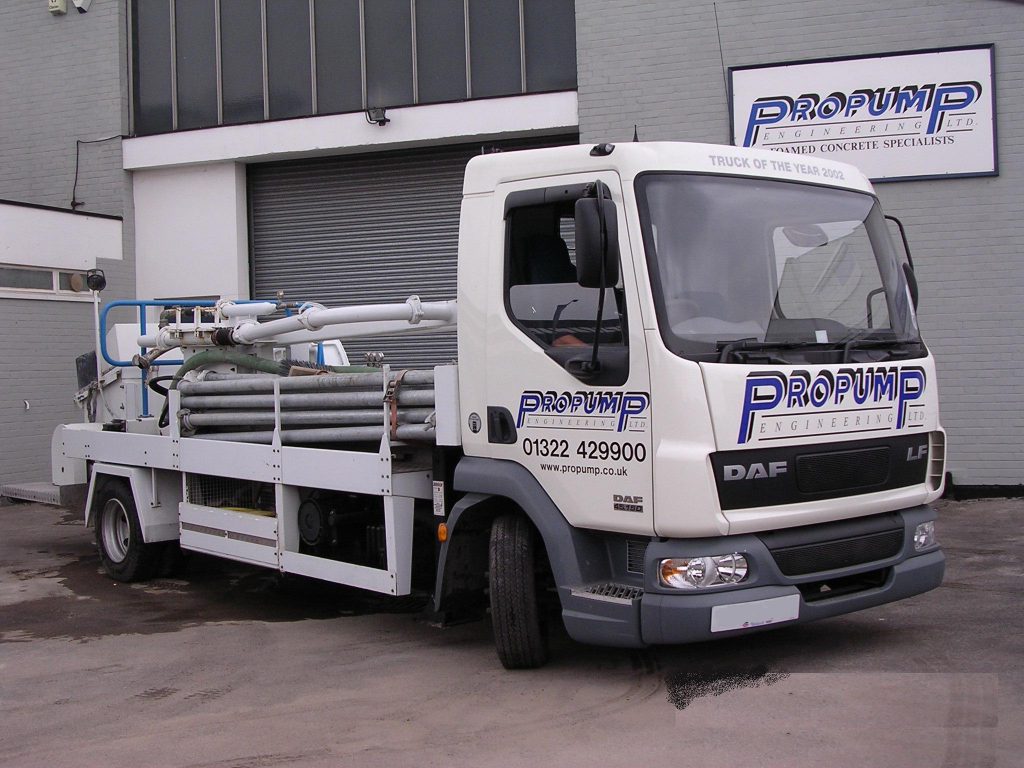 Why choose foamed concrete?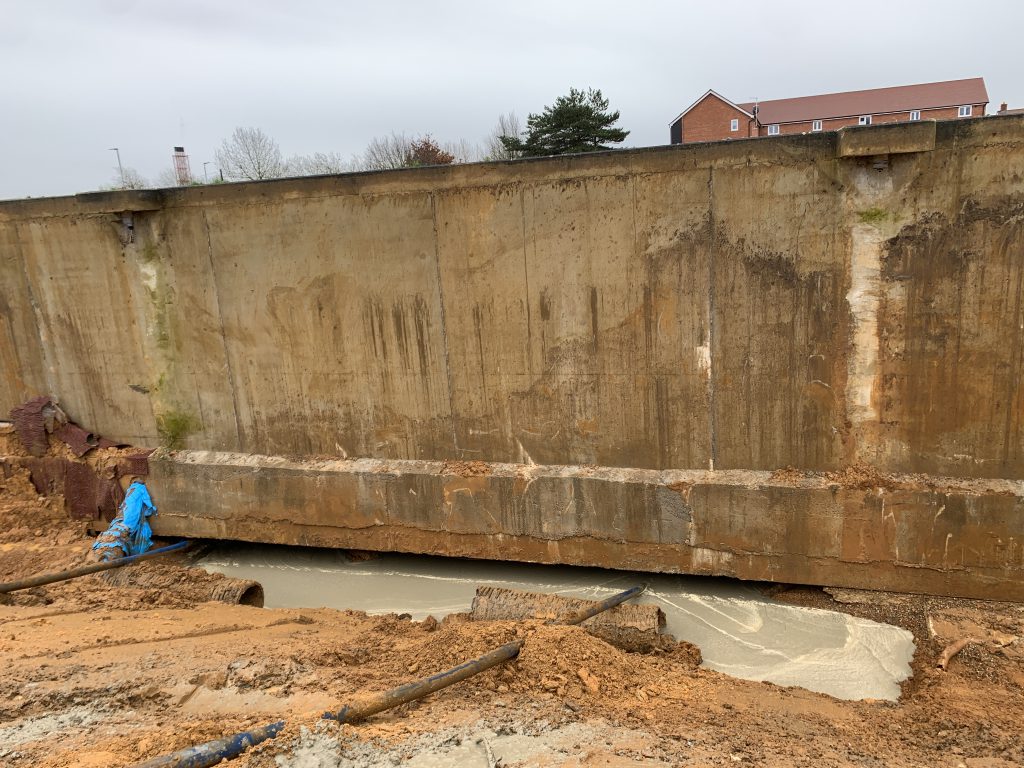 Projects by Propump