Low Density Light Weight Foamed Concretes
Low Density Light Weight Foamed Concretes
Propump Engineering provide a wide range of different mix designs for low density foam concretes.
Each mix differs in its strength at a given density; most mixes can be produced at overlapping low and high density combinations in order to accommodate the differing design specifications for loading, strength, density and thermal attributes desired.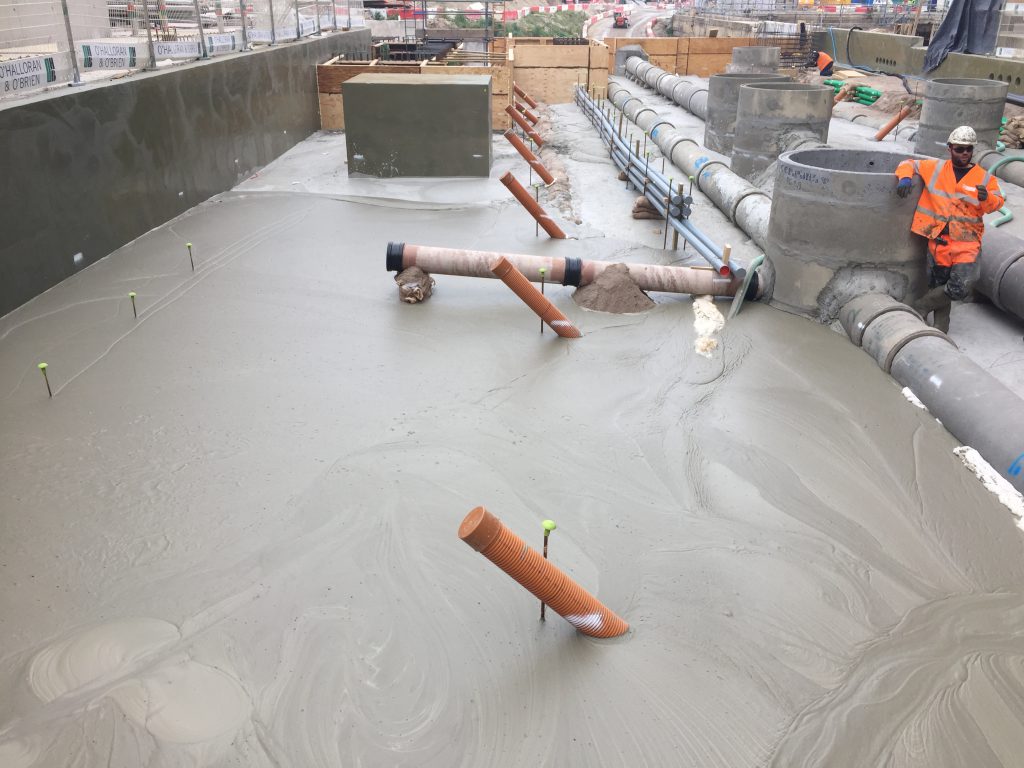 Some 30,000 m3 Sub 500kg/m3 highly air entrained cellular concrete (foamed concrete) provided at Canary wharf, London. Foamed Concrete specified to reduce the loading and encapsulate all new services and drains /sewers. Placed in 500mm deep layers.
Foamed concretes are excellent for projects that require mass infill of voids and are a good alternative to the usual crushed materials, by their nature they are self levelling, self consolidating and flow through small gaps and fissures. Foamed concrete material properties, coupled with our bespoke in-line pumping systems allow a single wagon to place 300 cubic metres of foamed concrete in a single shift with the only limit being the speed of supply from ready mix plants.
Applications
Roads and Sub Bases
Large voids
Mine shafts
Basements and vaults
Complex formworks
Tunnels
TBM Launch Medium
Bridges
Thermally Insulating Floor Slabs
Subway Decommissioning
Tank filling
Low density foam concretes that range from 500 kg/m3 to 800 kg/m3 are still considered high cement content mixes. In order to achieve higher densities with less foam, the mixes will be selected to balance the pump ability and workability attributes. Clients generally specify a foamed concrete to suit a given density, the nominal strength is 1 – 2 N/mm2 however higher strengths are readily available upon request.
Properties
Insulation values as low as 0.16W/MK
Easily re-excavate-able material
Geo stable trench material
Up to 3 X fewer onsite deliveries
Up 3 X less loading (than a traditional concrete)
Higher early strength gain
Strength and density
Propump have the experience, knowledge and ability to design and tailor a wide range of mixes to your requirements. New mixes can be designed, trialled and tested for use if so required. With over 10 individual mix profiles and 12,000 individual onsite results, our knowledge of foamed concretes is unrivalled.
| Typical Strength Range | Typical Density Range |
| --- | --- |
| 0.5N/mm2 – 3N/mm2 | 500 kg/m3 – 800 kg/m3 |
More information
Propump Consultancy Services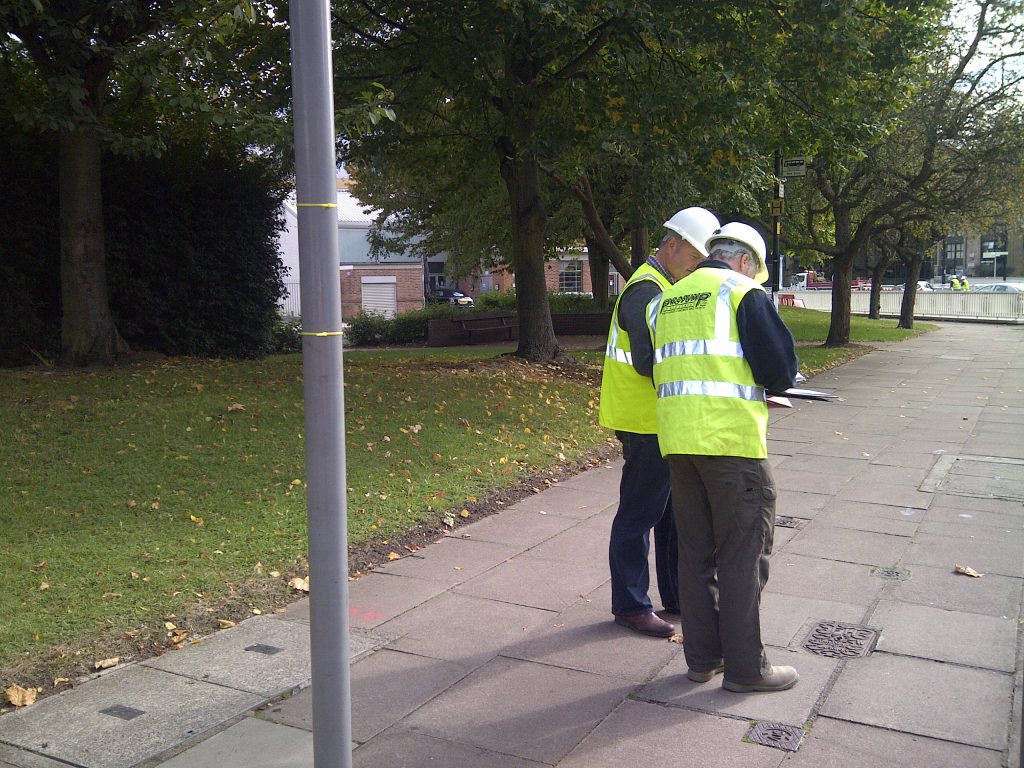 Propump news & articles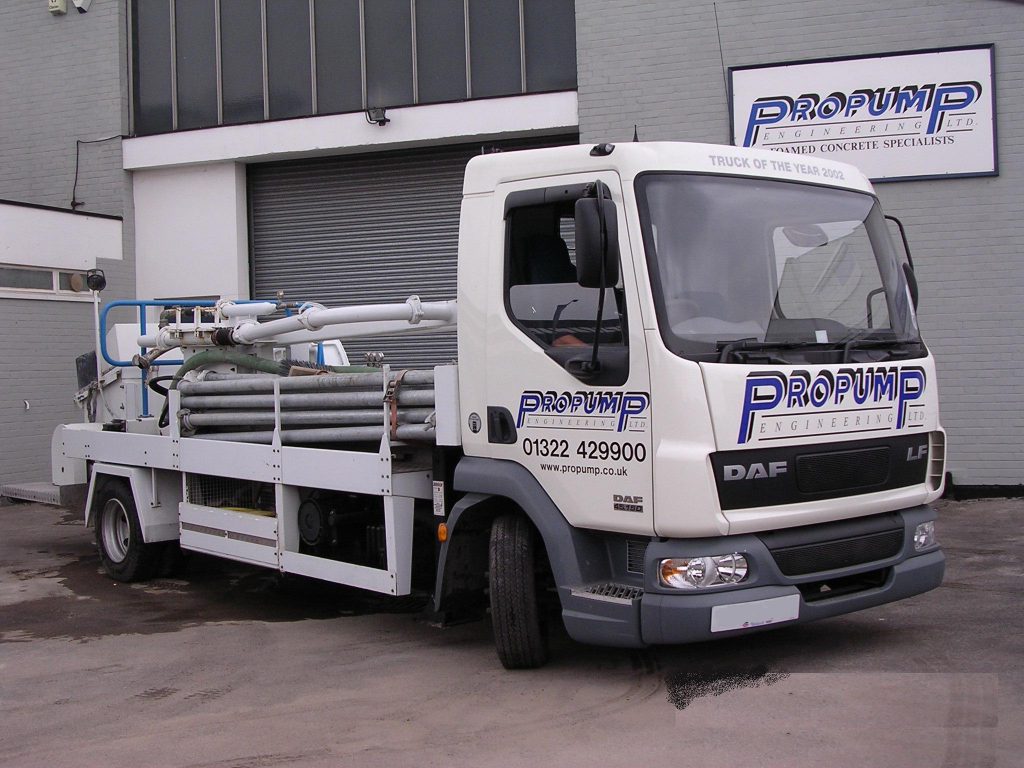 Why choose foamed concrete?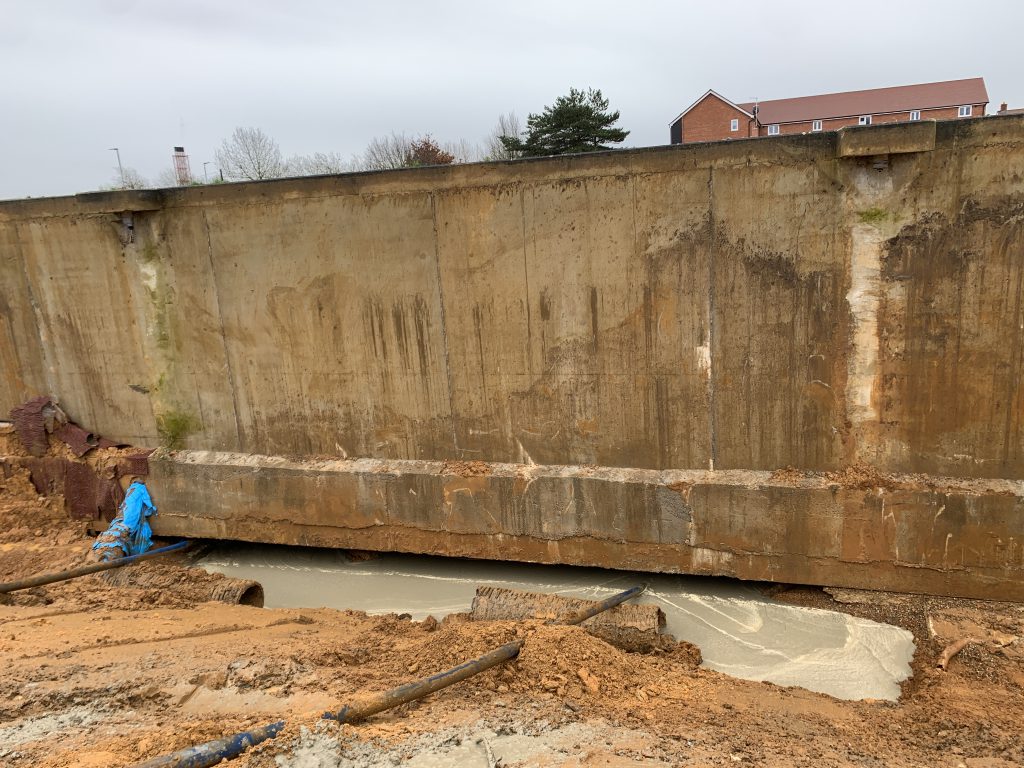 Projects by Propump