Foamed concrete screeds
The high air content of foamed concrete screeds make them ideal for use as floor and roof screeding materials where the lightweight nature of the materials reduce deadloading on the structure whilst achieving outstanding excellent thermal efficiency.
The material can be laid to fall at thicknesses from 50mm to 1000mm in any one application, can be easily pumped, laid, and finished. Densities between 500Kg/m3 and 1200Kg/m3 with strengths from 0.5 Newton to 7 Newtons per square millimetre are commonly used.
Royal School Bath
P1100 Density: 500kg/m³, Screed Depth 150mm. each bay of 40 metres by 3 metres.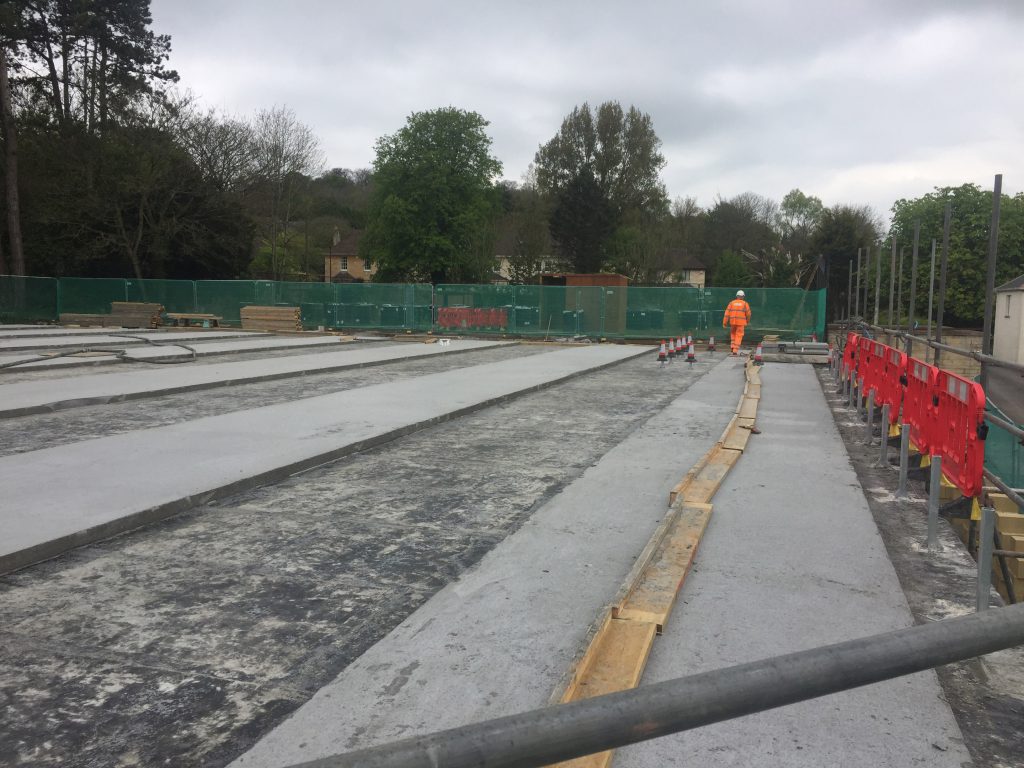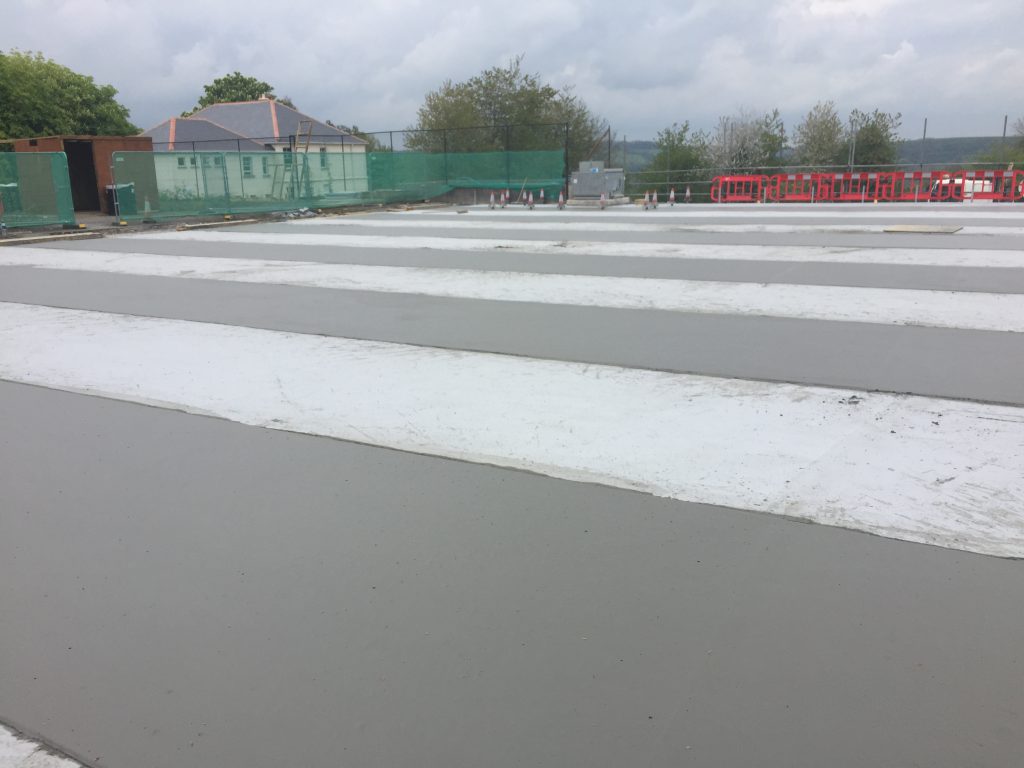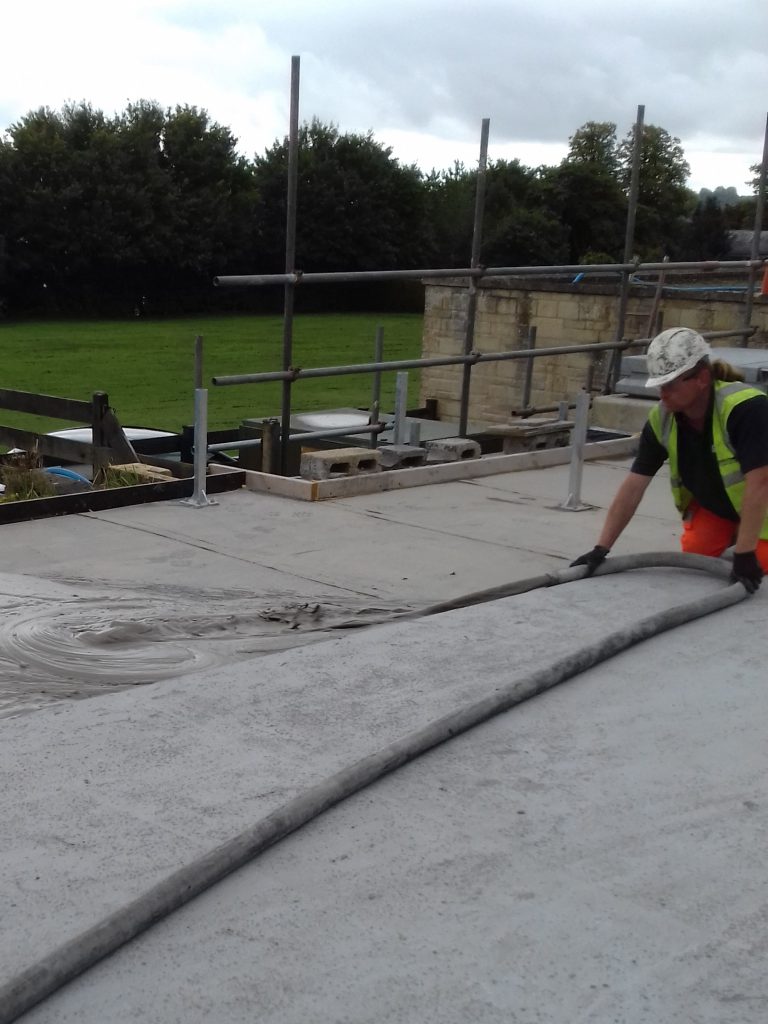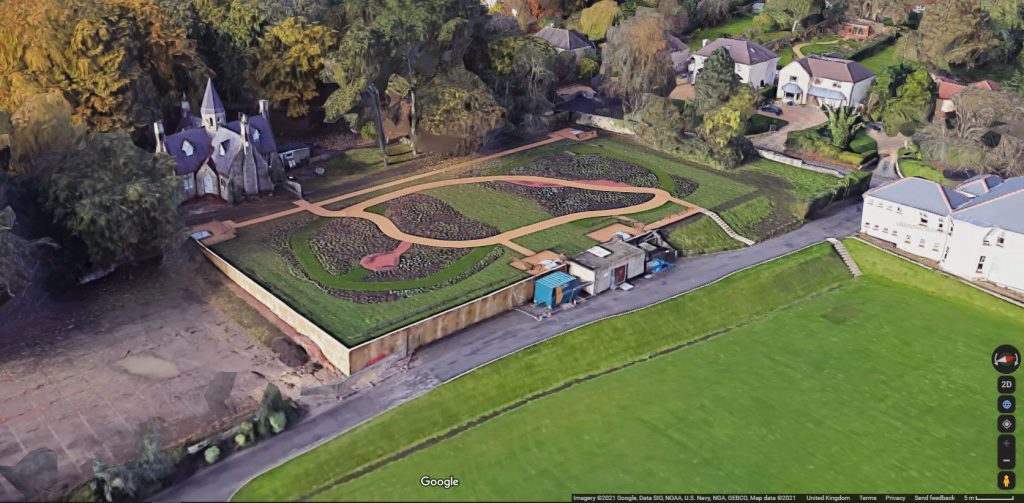 Originally used as tennis courts, these water reservoirs above ground on the school site had a new designed life, a quiet garden. Due to the loading constraints on the concrete deck of the reservoir, the ultra-low density foamed concrete of 500 kg/m³ was proposed with a thickness of 150mm, thus allowing the make up layer of earth and membrane to be placed on top.
Some 200m³ of ultra-lightweight foam concrete laid in a thickness of 150mm was pumped a distance of over 150 linear metres through 2.5" flexible hose, the base mix, made primarily from cement, with little sand is combined with up-to 4.5 times the volume of specialist foam to produce a foamed concrete.
This material has been placed in a hit and miss order, staggering the pour sequence allowed the shuttering to be stripped and the edges of foamed concrete used as stop ends for the following pour.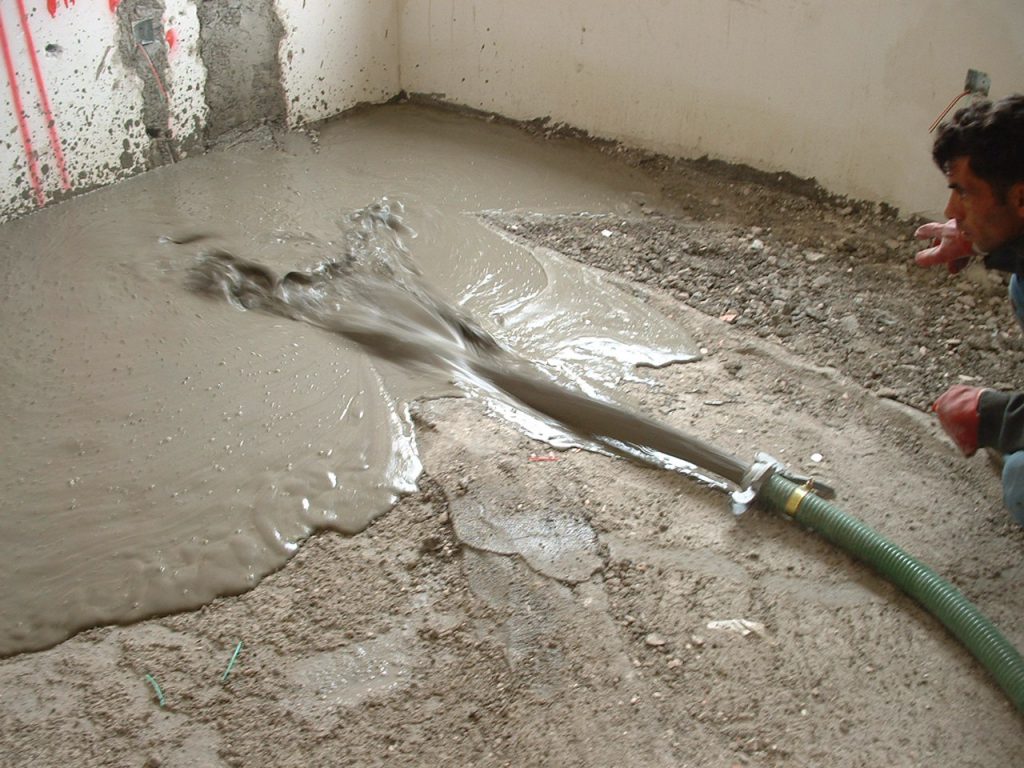 Westgate House
P1100 Density 500 kg/m³, Screed Depth 500mm. each bay is approximately 100m³.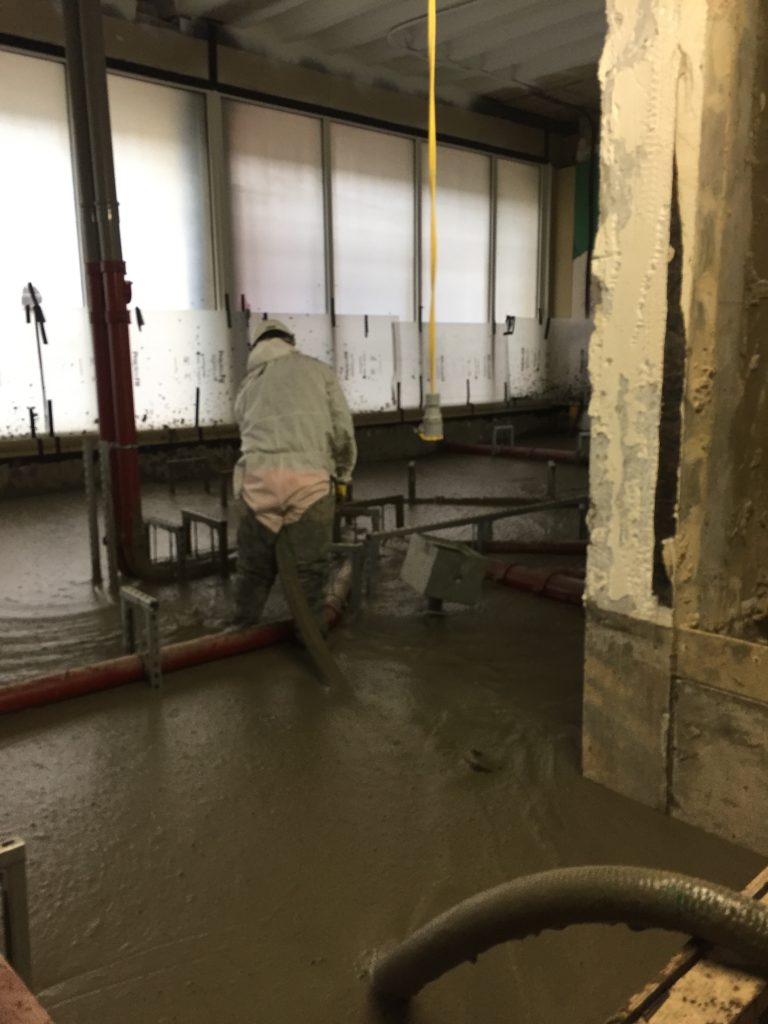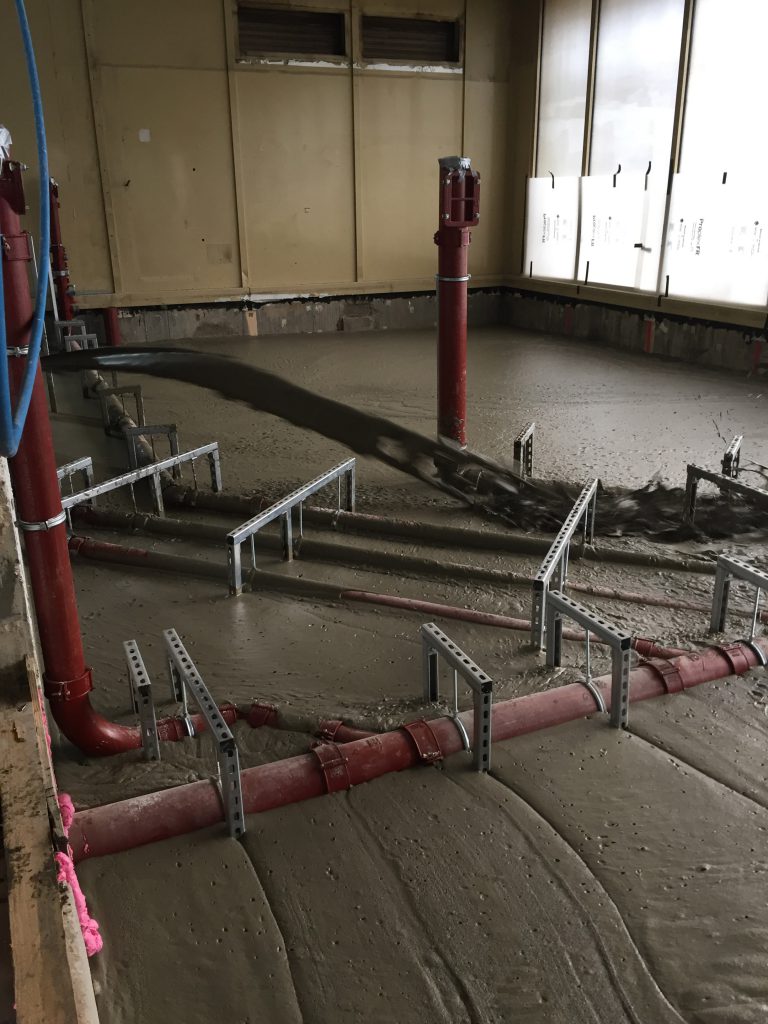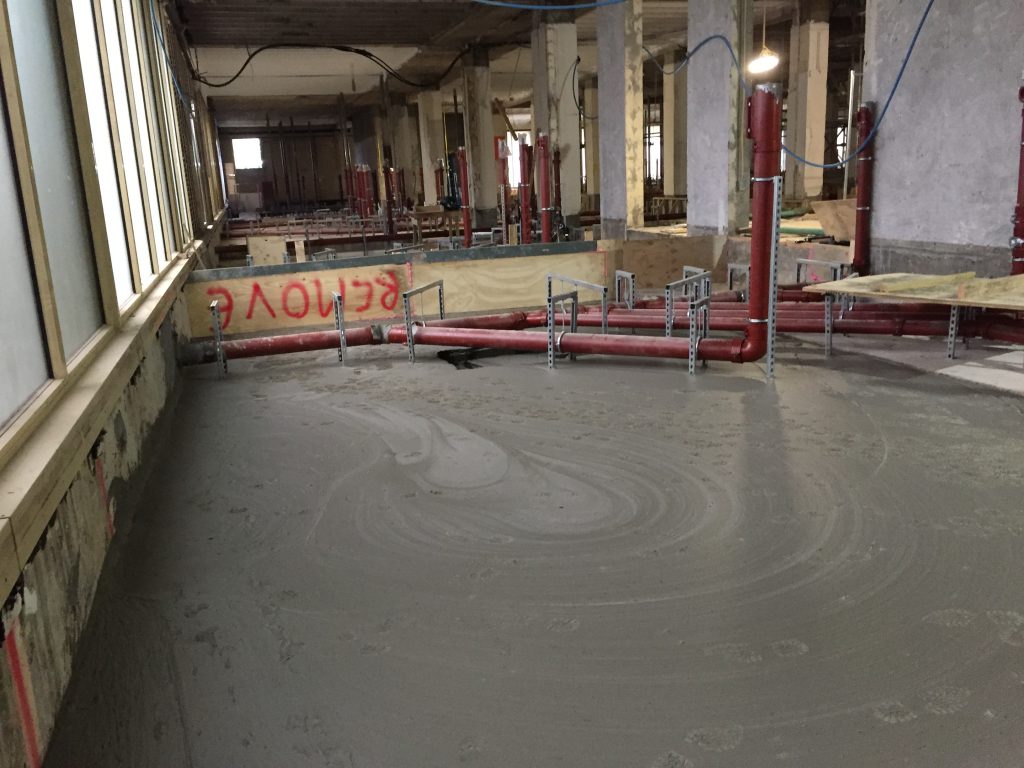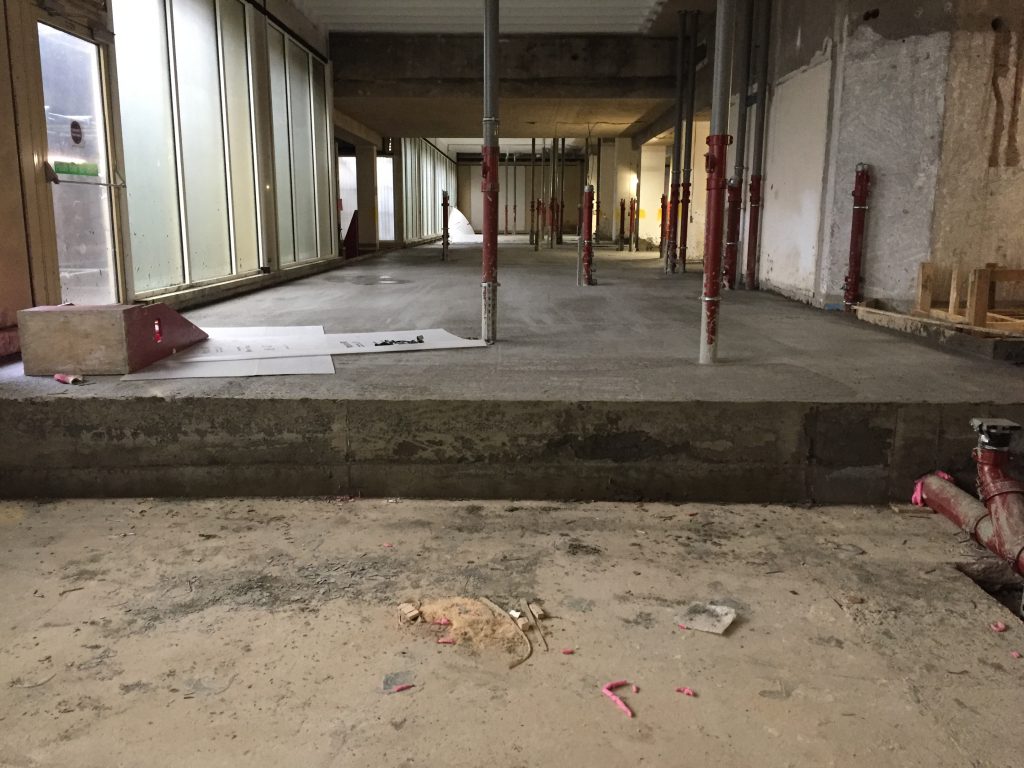 At the end of its life as a business premises, this large structure needs to be converted to residential housing. These new dwellings require significant amounts of utilities and services to be placed into the building, Building regulations also require a significantly higher level of insulation.
Propump and their free flowing ultra-light foamed concretes placed a 500mm deep foamed concrete that encapsulated the fixed pipe work and services. The foamed concrete, comprised of 85% air has a thermal conductivity of approximately 0.15 WMK at this density.
More information
Propump Consultancy Services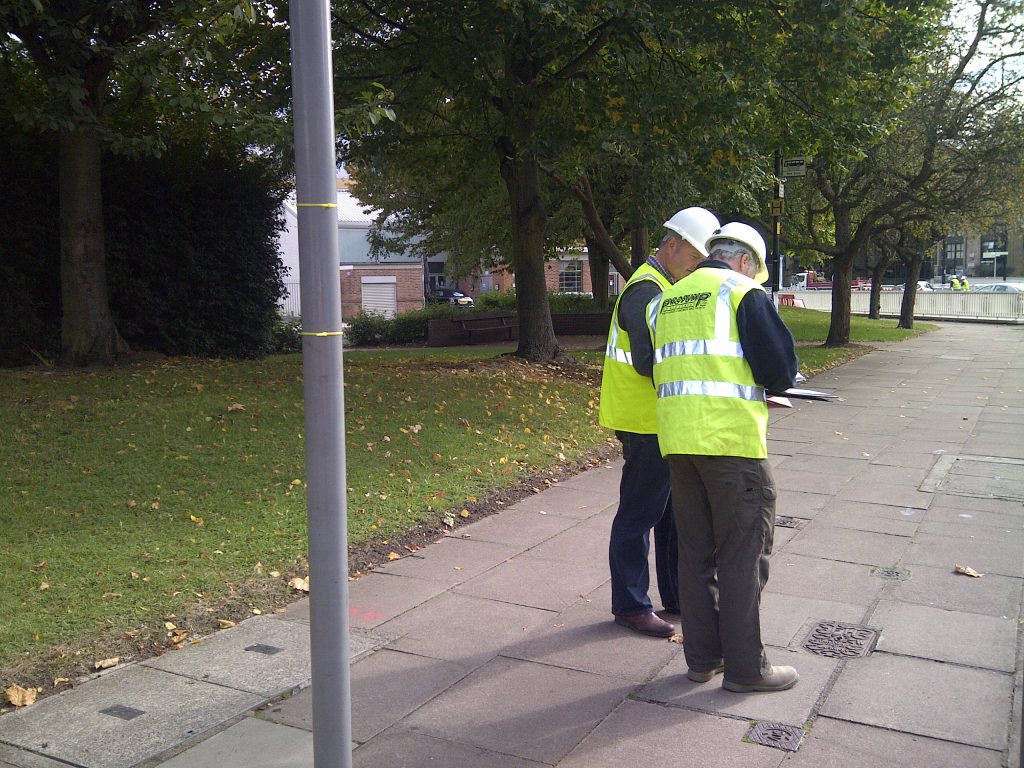 Propump news & articles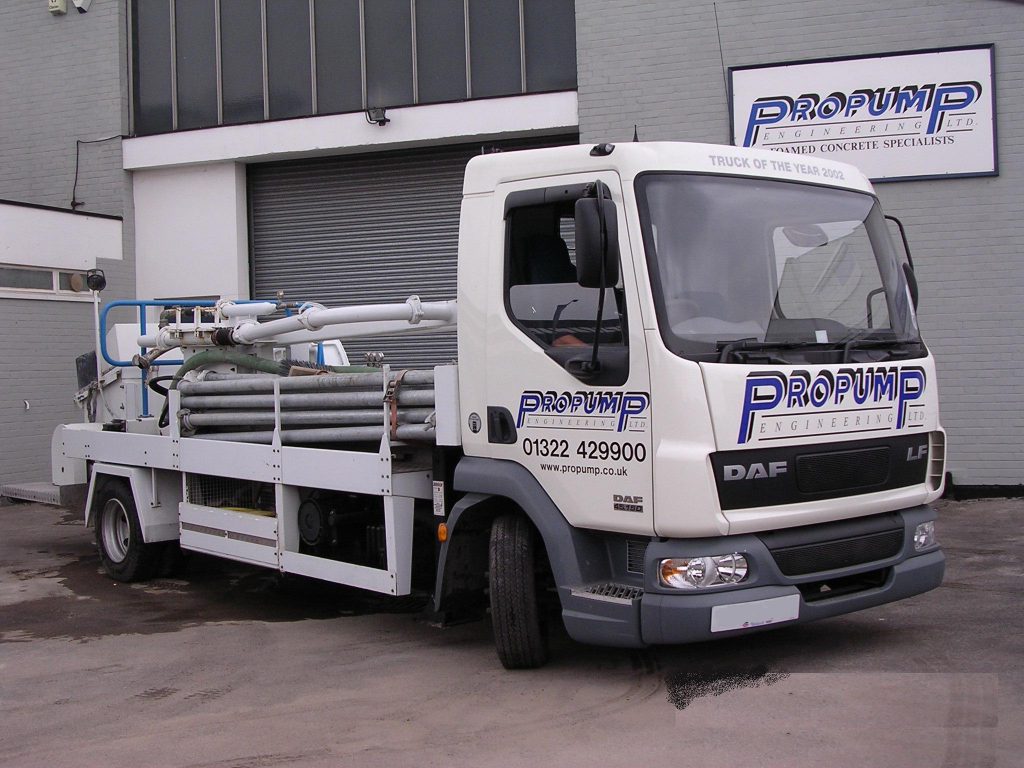 Why choose foamed concrete?
Projects by Propump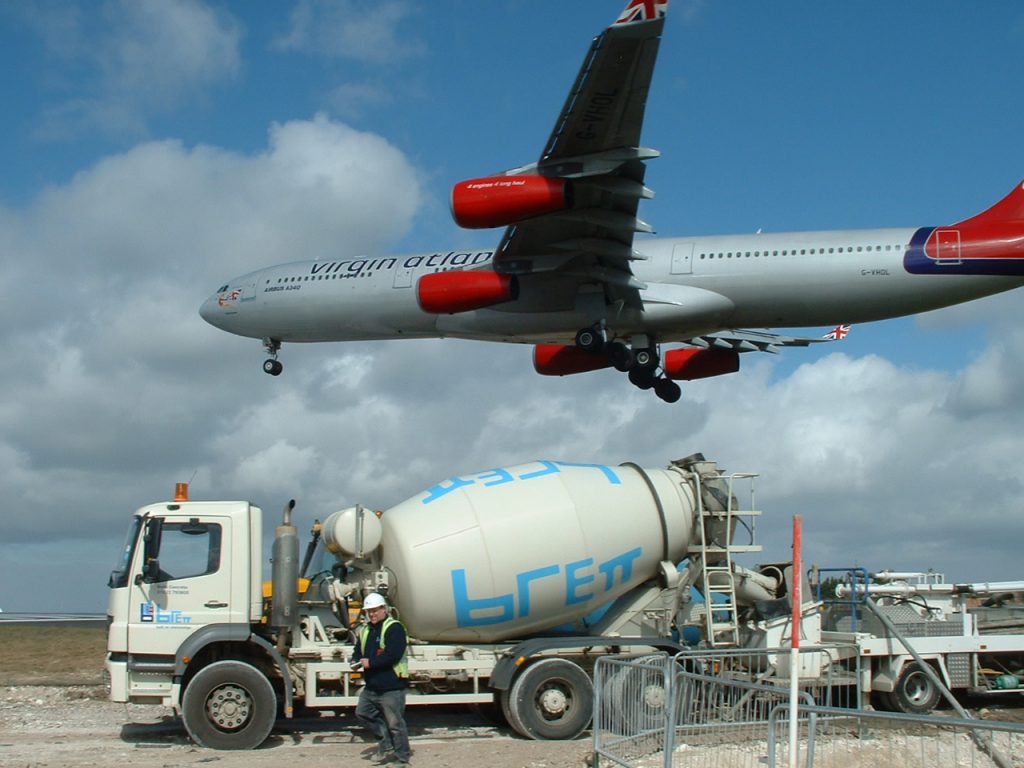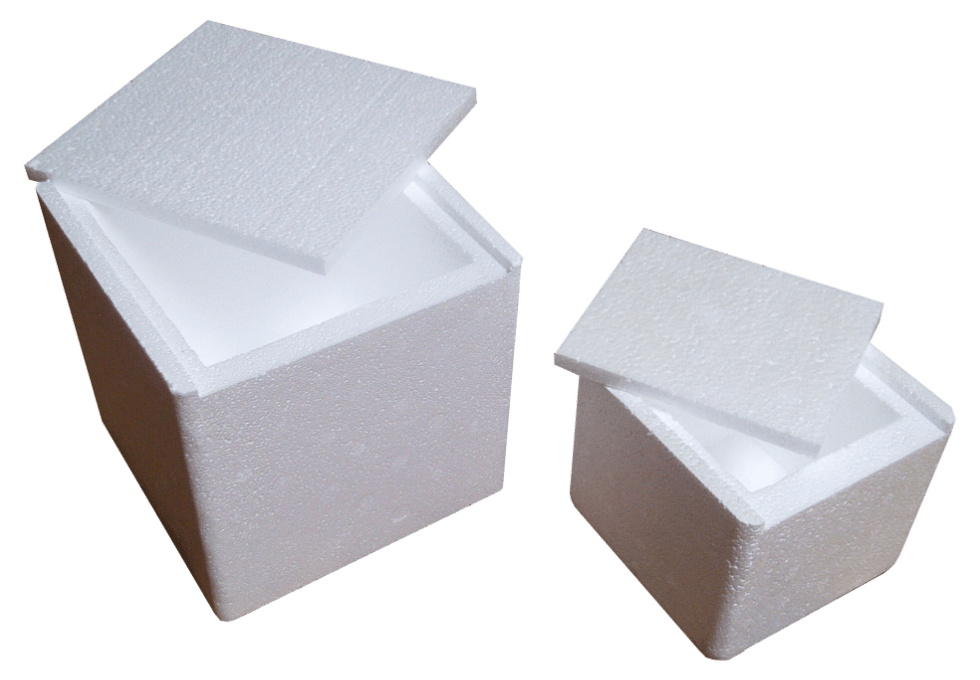 Cube moulds
Large quantities of both 100mm and 150mm cube moulds are kept in stock, available to purchase on a next day delivery.
Please call the office for up to date prices on 01322 429 900 alternatively email info@propump.co.uk